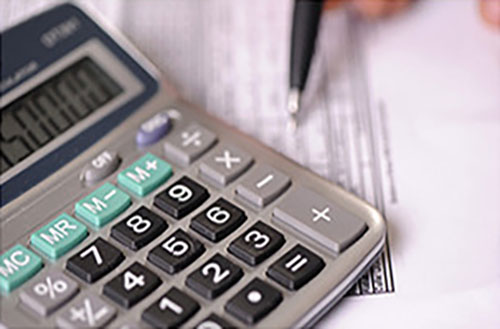 Distinguishing contractors from employees
Employees – Supply their labour under a contract of service (i.e a contract of employment).
Contractors – Contract for services.
Indicators of a contract for services:-
The contract is for a given result, rather than the mere provision of labour on an ongoing basis.
The worker maintains a high level of discretion and flexibility as to how the work is performed, even if the contract contains precise terms as to the material to be used and the methods of performance.
The worker bears the risk of the commercial loss or profit from the job, and the responsibility and liability for the poor workmanship sustained in the performance of the task.
The worker sets their own hours of work.
The worker provides their own equipment and tangible assets which are utilised to support  their own economic activities.
The contract does not include provision for the worker to take paid leave.
Payment is based upon performance of the contract.
Indicators of an employment relationship:-
The organisation for whom the work is performed has the right to direct the manner of performance of the work, so far as there is scope for such direction.
The commercial risk is borne by the organisation, as is the responsibility for the loss occasioned by poor workmanship or negligence of the employee.
The organisation prescribes the times and locations for the performance of work.
The remuneration is in the form of a salary or wages.
PAYG tax is deducted by the organisation when paying the worker.
The organisation provides the equipment and materials for the work.
Any use of the worker's own equipment or material is compensated by  reimbursement or by an allowance.
The organisation has discretion in relation to task allocation and termination of the engagement.
The worker cannot perform similar work for other organisations.
The worker is identified to the public as being part of the organisation, for example by wearing a uniform.
The worker has no inherent right to subcontract their work to another, although there may be power to delegate some duties to other workers.
The "character" of the labour is unskilled.
The worker receives benefits, such as annual, sick and long service leave.
The worker receives other benefits prescribed under an appropriate award for employees in that industry.
Sham Contracting
Occurs where an organisation disguises an employment relationship as an independent contracting relationship.
Independent Contractors Act 2006 (IC Act)
Fair Work Act 2009 (FW Act)
Other legislation that may be involved
Australian Consumer Law (ACL) -Competition and Consumer Act 2010 (CCA)
Laws on discrimination and victimisation
Work Health and Safety Laws
Workers Compensation Laws
Intellectual Property Rights, Confidentiality and Privacy Laws
Income Tax Assessment Act- PAYG, Goods and Services Act (GST), Australian Business Number (ABN) and Superannuation Guarantee (Administration) Act (SGC)
Personal Services Income – (PSI) – Divisions 84 to 87 of Income Tax Assessment Act